INSigHT AWARENESS RAISING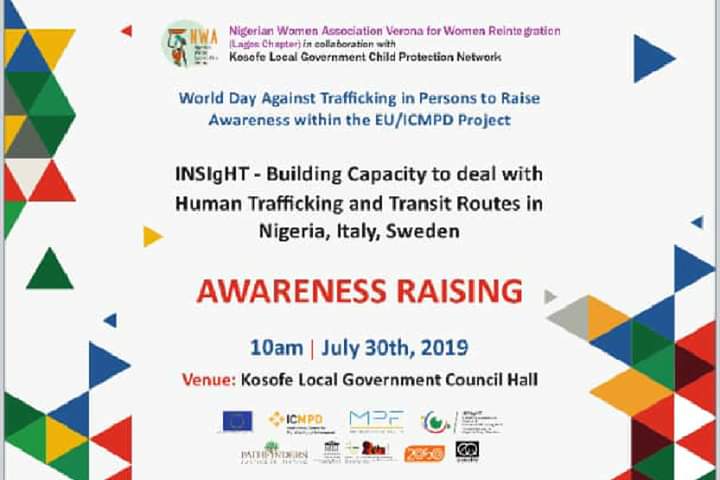 Great success for the first event leaded by Nigerian Women Association (NWA), part of INSigHTS 'on the road' awareness raising strategy!
On the World Day against Trafficking in Persons which is celebrated on July 30, NWA organized an awareness raising event in Kosofe with the local authorities. Besides addressing key challenges local actors in Nigeria and Italy have to face to tackle THB, the forthcoming opening of the Pilot help desk for victim returnees was also promoted and welcomed with enthusiasm by local authorities.
Download here >> the programme of the event
PHOTO GALLERY