Marcello Balbo, Chairholder
Retired Professor of Urban Planning at Università Iuav di Venezia and head of post-graduate courses on urban management in the Global South and on urban regeneration. Founding member and Coordinator (2004-2006) of the "Network-Association of European Researchers on Urbanization in the South" (N-Aerus). He has been consulting for various urban management projects in Africa, Latin America and Asia. Scientific coordinator for various national and international research projects on the impact international migrations have on urban development. He is the author of several scientific articles.
---

Giovanna Marconi, Scientific Coordinator
Architect (Iuav, 2001); Master degree in "urban Planning in Developing Countries" (Iuav 2002), summer school degree in "Euro-Mediterranean Migration and Development" (European University Institute, Robert Schuman Centre for Advanced Studies, Florence, 2007), PhD in "urban planning and public policies" (Iuav, 2012). The main focus of her research being south-to-south international migration, transit migration and urban inclusion of international migrants, she collaborated to the elaboration and implementation of several research projects on international migration, among which: "Small-size cities and social cohesion: policies and practices for the social and spatial inclusion of international migrants" (MIUR-PRIN, 2013/16, researcher and co-coordinator); "SharingSpace, research on intercultural cities and collective space" (FP7-IRSES-PEOPLE, 2013/16, researcher and co-coordinator); "MIUM-TIE: Managing International Urban Migration – Türkiye – Italia –España" (EU Program 'Promotion of the Civil Society Dialogue between European Union and Turkey', 2008-9, junior researcher); "MIUrb/AL Observatory on International Migration in Urban Areas of Latin America" (MIUR- Programme for the internationalization of Italian universities, 2006/8, Researcher and coordinator assistant); Urban policies and Practices Addressing International Migration, (UN-HABITAT, 2004-5, Project assistant). She was visiting researcher at El Colegio de la Frontera Norte, Tijuana, Mexico (3 months, 2008) and at 'MiReKoç' the Migration Research Programme of Koç University, Istanbul, Turkey (2 months, 2009). Since 2008 she is peer reviewer for Archivio di Studi Urbani e Regionali (Urban and Regional Planning Archive), Franco Angeli, Milano. She is author of several papers and scientific articles on the urban dimension of international migration, among the most recent:
"Border land Italy". In M. Balbo, A. Içduygu, J. P. Serrano (eds) (2012), 'Countries of migrants, cities of migrants: Italy, Spain, Turkey', Bilgi University Press, Istanbul

Mexico and Turkey as Transit Countries. In Icduygu A., Sert D., (2012), 'Documenting the Undocumented on Both Sides of the Atlantic. Comparison of North America and Europe', Bilgi University Press, Istanbul

Ciudades de tránsito, guardianes del primer mundo – entre desafíos, contradicciones y compromisos. In A. Malamud, F. Carrillo Flórez (ed) (2011), 'Migrações, Coesão Social e Governação. Perspectivas Euro-Latino-Americanas', Imprensa de Ciências Sociais, Lisboa

Migrants stranded at the border of their dream. Learning from transit cities in Mexico and Turkey, TRIALOG A Journal for Planning and Building in the Third World, n. 101, 2009, 'Borders and Migration', Pag 8:12
---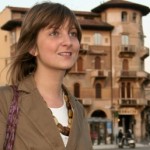 Elena Ostanel, Researcher
PhD in Urban and Regional Planning at IUAV of Venice, she is now a research fellow for the Project of National Interest PRIN 'Small-size cities and social cohesion: policies and practices for the social and spatial inclusion of international migrants'. In the past years her research was mainly directed at policy inquiry and analysis, being involved in the EFI-UE funded project "Mediare.com" with the Municipality of Venice and Padua. She is a research fellow at the Open University (UK) and she was a visiting research at The Witwatersrand University in Johannesburg and at The Mines Paris Tech in Paris. For the last two years she has been collaborating with different disciplines and expertise thanks to the participation to different national and international network and being the founder of a private company (social enterprise) working in the field of urban regeneration and social innovation in Italy.
Among the last publications:
Marconi G., Ostanel, E. (a cura di)(forthcoming), The Intercultural City: Migration, Minorities and the Management of Diversity, IB Tauris, London
Cancellieri A., Ostanel E. (2014), 'The Struggle for Public Space: the Hypervisibility of Migrants in the Italian Urban Landscape', City: analysis of urban trends, culture, theory, policy, action, Routledge, Taylor and Francis, UK
Ostanel E., Cancellieri, A. (2014), 'Ri-pubblicizzare la città: pratiche spaziali, culture, istituzioni' in Territorio, Vol. 2014/68, pp. 46-49, Franco Angeli, Milano
Ostanel E., (2013), 'Zone di comfort. Lo spazio pubblico nella città della differenza', in Archivio di Studi Urbani e Regionali, Vol. 107/2013, pp. 9-29
---

Adriano Cancellieri, Researcher
Ph.D. in Sociology of Communicative and Intercultural Processes in the Public Sphere (Department of Sociology, University of Padua – 2007). He has been working for the Department of Sociology, University of Padua (as research fellow from 2007 to 2011). He also obtained the Master Degree "Specialist in Urban and Territorial Politics" from University of Urbino. He worked as researcher in European projects ('Wave Project: Welfare and Values in Europe – 6th framework 2006-2009) and in several public and private institutions such as Veneto Lavoro (Veneto Region), Coses (Venice Province), Regional Council of Marche Region, Dossier Caritas Roma and LaPolis/Laboratorio di Politiche Sociali (University of Urbino). He is a founder of "Tracce Urbane/Urban Traces. Social Scientists and urbanists in dialogue", national network of young urban scholars.
---

Michela Semprebon, Researcher
Michela Semprebon holds a PhD in Urban Sociology from the University of Milan-Bicocca and completed her thesis on a comparative analysis of urban conflicts and immigrants' political participation.In this department, she collaboratedon urban safety projects, with the FarsiCura team; conducted seminars within the module "Intercultural Relations"; worked as Post-doc Research Fellow on social housing projects, as part of the international network COST IS1102 S.O.S. COHESION, and on the national project "Small municipalities and social cohesion: urban policies and practices for the socio-spatial inclusion of migrants".In 2016 she collaborated on the national project "Intergenerational relations and obligations between the first & second generations of migrants" at the University of Bologna, where she has been teachingContent Analysis, Media &Immigration in the undergraduate course "Public and BusinessCommunication". She was Visiting Researcherat theHaute Ecole des Sciences Sociales(Paris) and at the Centre for Migration, Policy & Society (Oxford). She has lectured in various universities, participated to numerous conferences and acted as referee for national/international journals. Her research interests include: system of reception and transit of forced migrants, migrants' political engagement and policies of inclusion. The mostrecentpublications include:
Marzorati R. & Semprebon M. (forthcoming) "L'accoglienza di richiedenti asilo e rifugiati in Italia. Enti pubblici e società civile tra forme di resistenza e inclusione attiva". Mind the gap. III Rapporto città, urban@it, Balducci A. et al.
Albertini M. & Semprebon M. (forthcoming) "A burden to the welfare state? Expectations of non-EU migrants on welfare support in Northern Italy" Journal of European Social Policy
Semprebon M., Marzorati R., Garrapa A. (2017) "Governing agricultural migrant workers as an "emergency": converging approaches in Northern & Southern Italian rural towns." International Migration
Marzorati R., Semprebon M., Bonizzoni P. (2017) "Piccoli comuni e immigrazione in Lombardia: ruolo dell'ente pubblico e strutture di governance fra inclusione ed esclusione". Mondi Migranti 1/2017
Semprebon M. &Vicari Haddock S. (2016) "Innovative housing practices involving immigrants: the case of self-building in Italy." Journal of Housing & the Built Environment
---

Mirko Marzadro, Researcher
Architect (2003) and Ph.D. in "Urban Planning and Public Policies" (2008) both of them at IUAV University of Venice. Since 2002 studies the international migration phenomena in some Italian cities with particular interest to the inclusion practices and policies at social and spatial level. Had developed research at the Instituto de Investigaciòn Gino Germani at the University of Buenos Aires (Argentina, 2006-2007) and in the Universidad Mayor de San Simon (Bolivia 2007, 2008 and 2009) where he still participates in a research project about the local impact of the Bolivian migration. From 2007 is part of the team that program and coordinate the activities between the Twin cities of Bergamo (Italia) and Cochabamba (Bolivia). Recently has published a study about the Bolivian immigration in Italy in:
Ghiringhelli B. e Marelli S. (2009), Accogliere gli immigrati. Testimonianze di inclusione socio-economica, Carocci, pp. 213-312